Hello, all – a special treat for (the day after) Alien Day!
Ing and I took a quick break from BRAND ECHO to create an eight page ALIENS fan comic, since I'm a big fan of the film and there was no way in hell I'd leave this earth without getting Ing to draw the xenomorph at least once. We were determined to try something new with it, though – and we hope you enjoy what we came up with.
Content warning: it's an ALIENS comic, so there will be blood, gore and violence.
Story below the cut!
---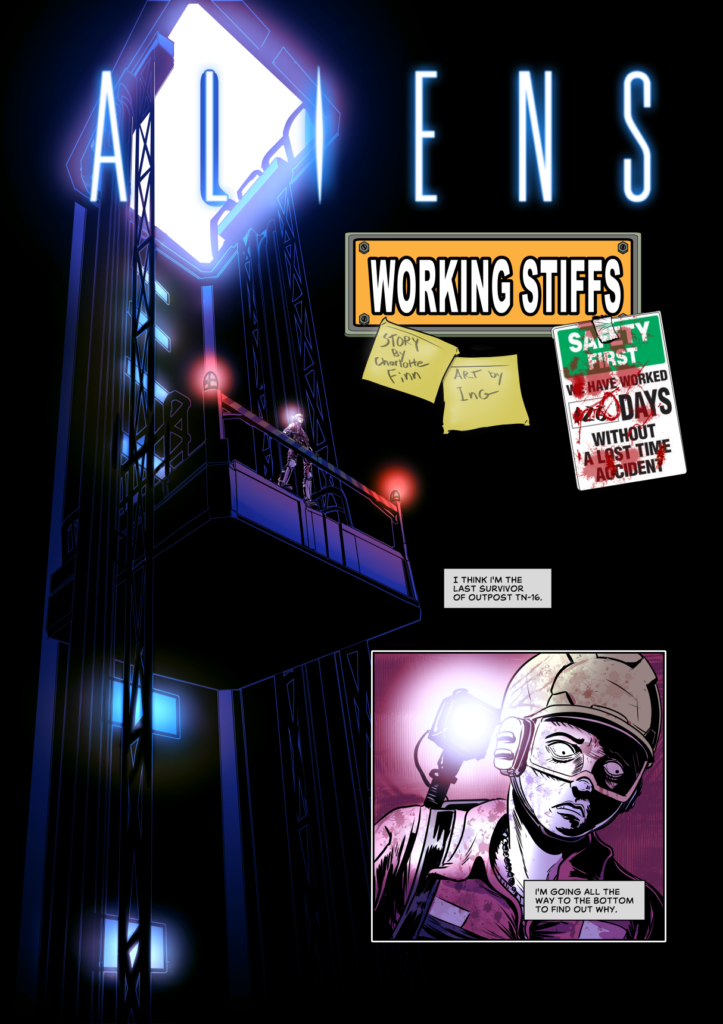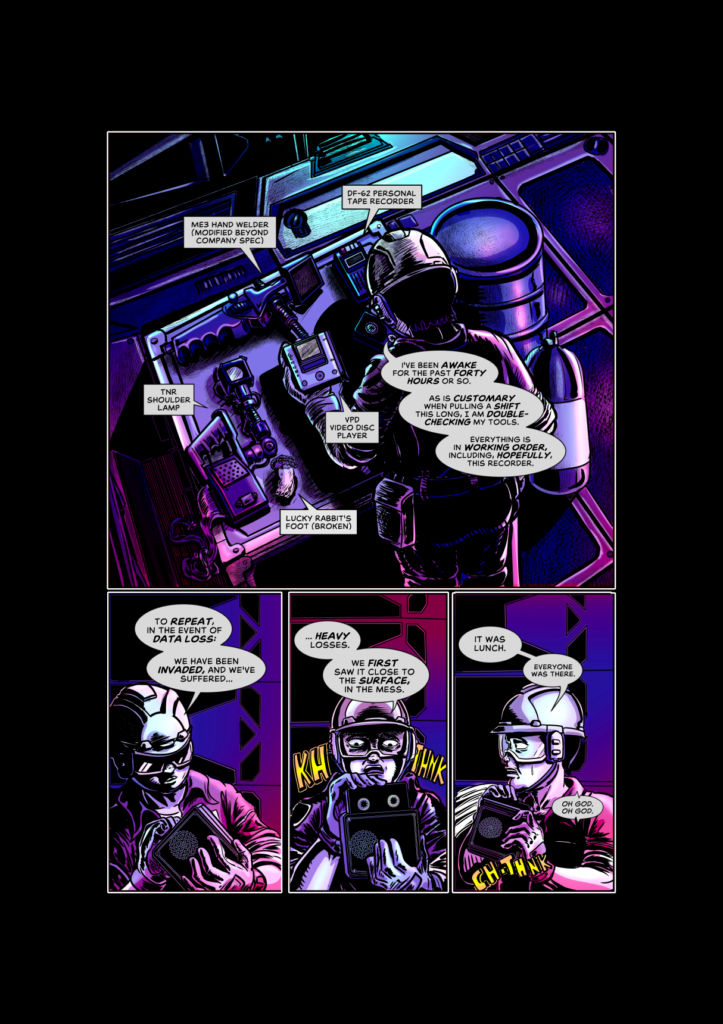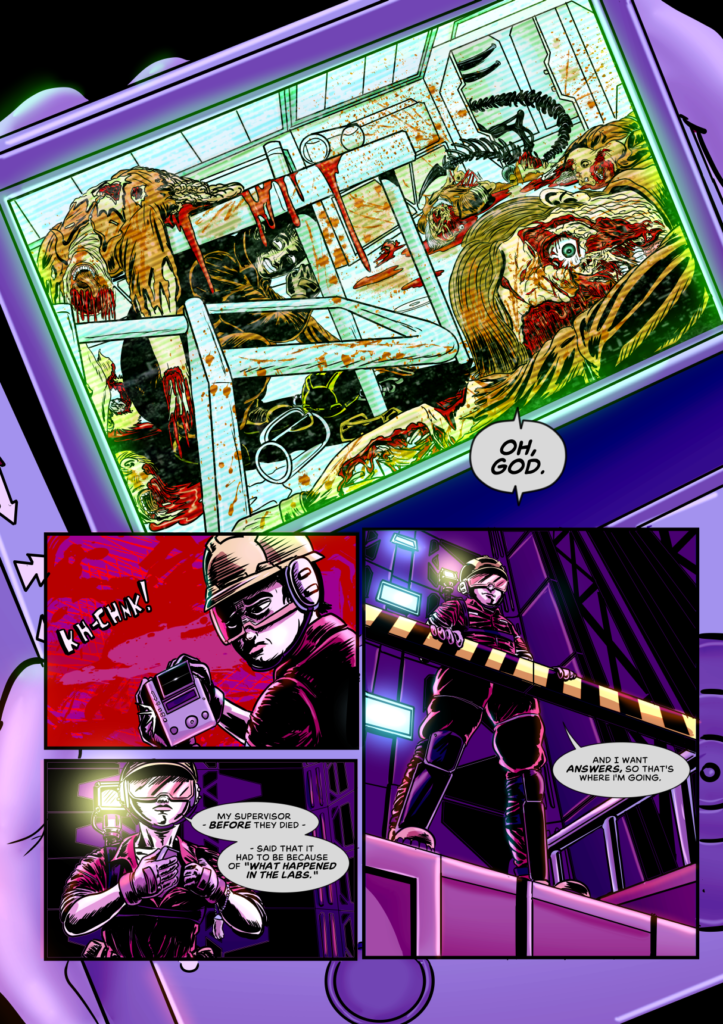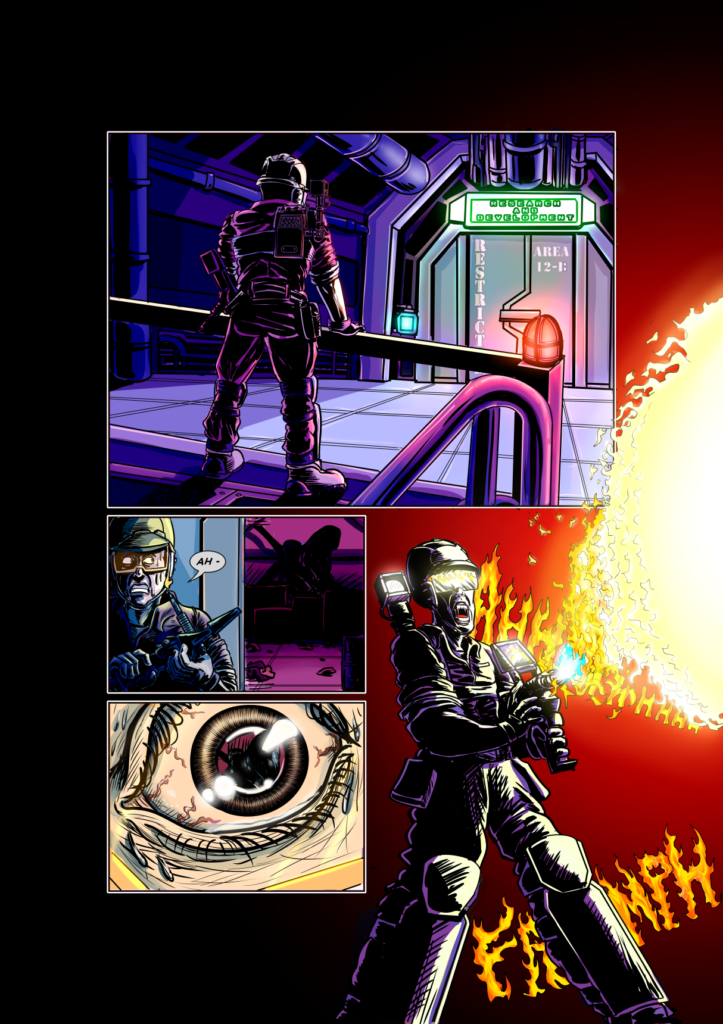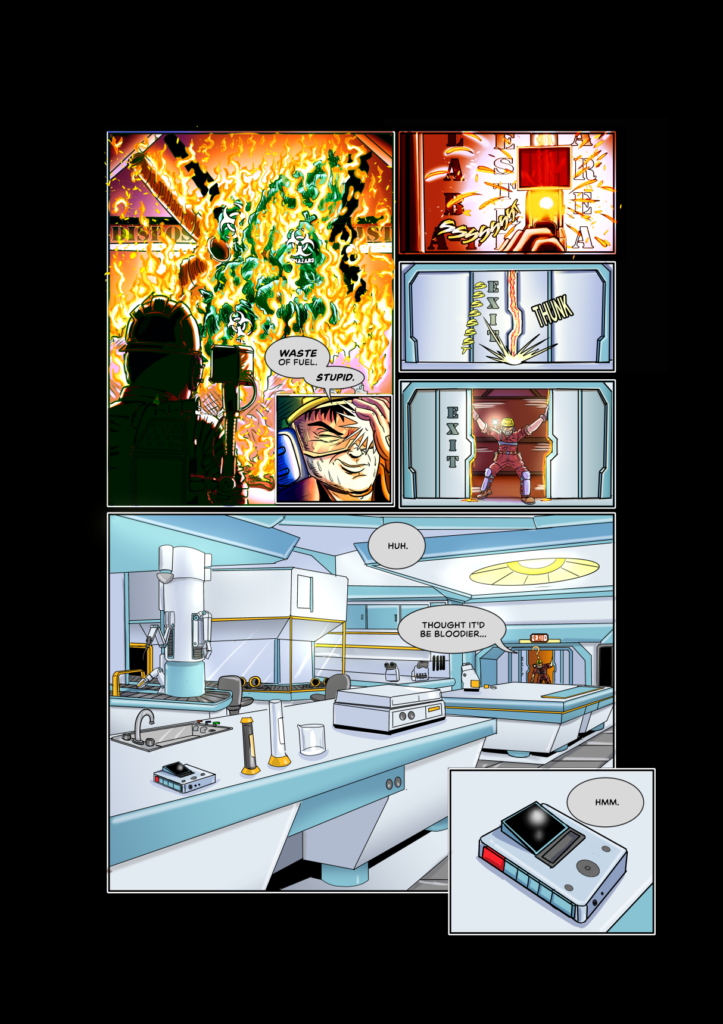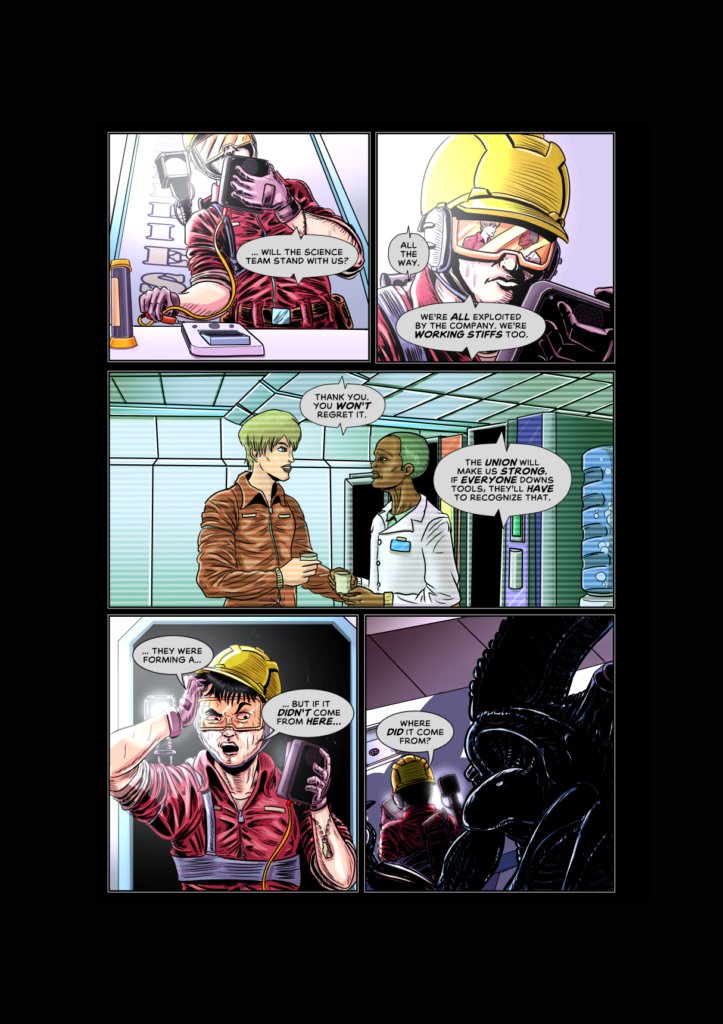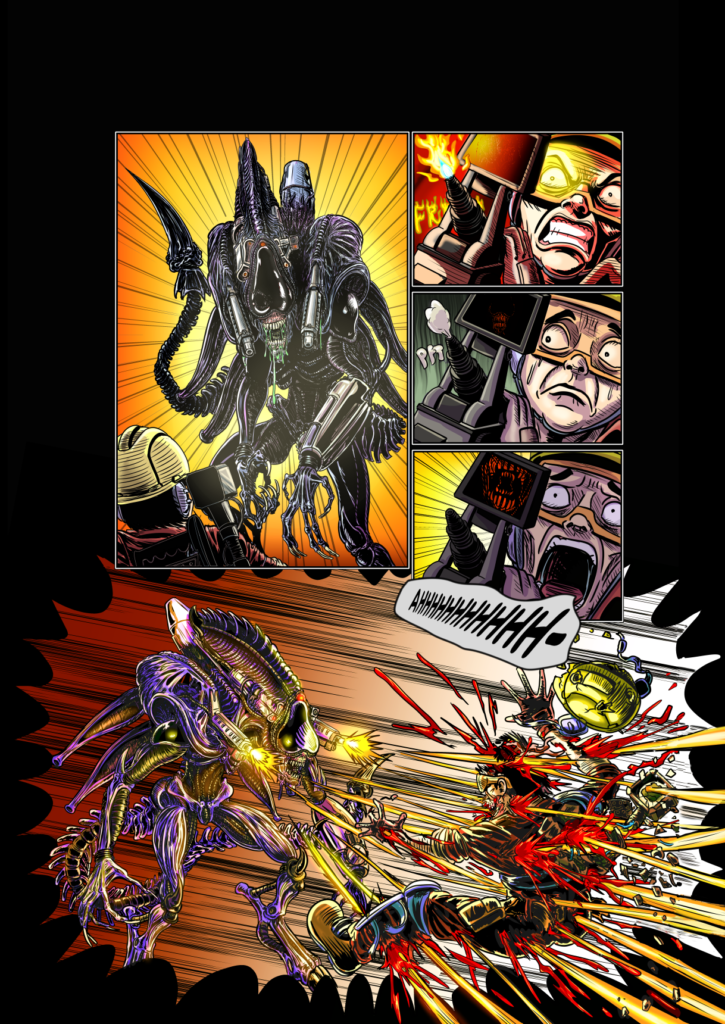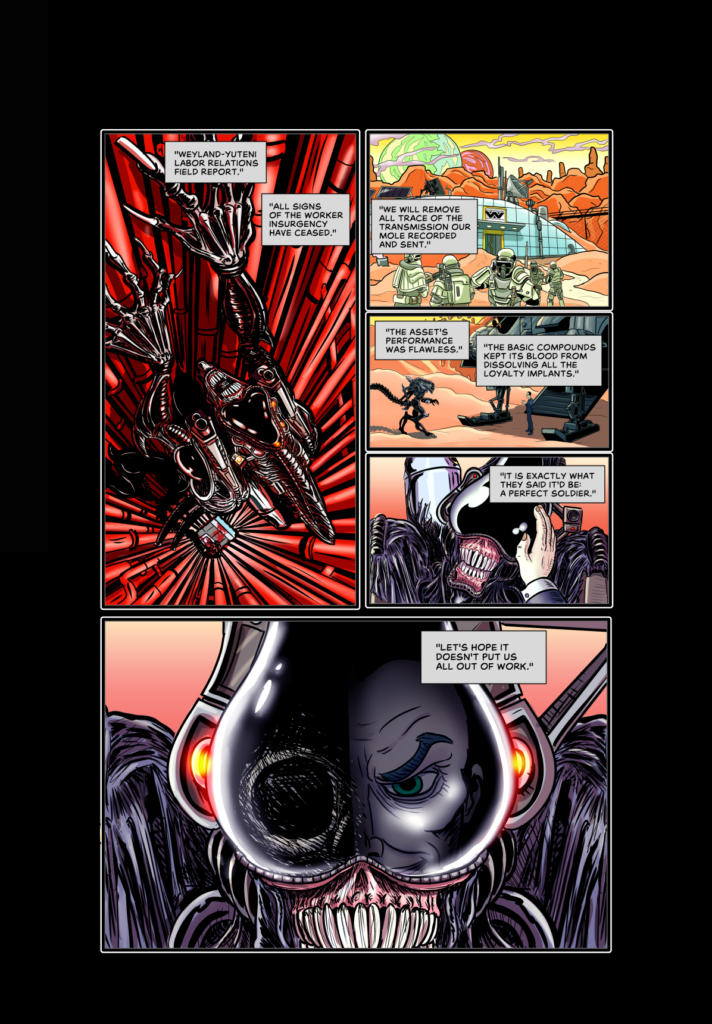 (Pages 7 and 8 available as a double-page spread, here.)